Affinor has assembled a team of world-class engineers, manufacturers, and technologists to innovate agriculture in the vertical farming sector. Since October 2018, we have been working with Cobotix to develop new tower designs and new technologies.
We have a newly designed vertical farming tower for soil-based growing geared for strawberry production. A new hydroponic version of the rotating tower has been designed and made ready for manufacturing, along with a vertical farming tower that is a hybrid of hydroponic and aeroponic growing. The systems are designed to maximize cost effective production. Most recently, we have modified our rotating tower to allow for the growing of cannabis.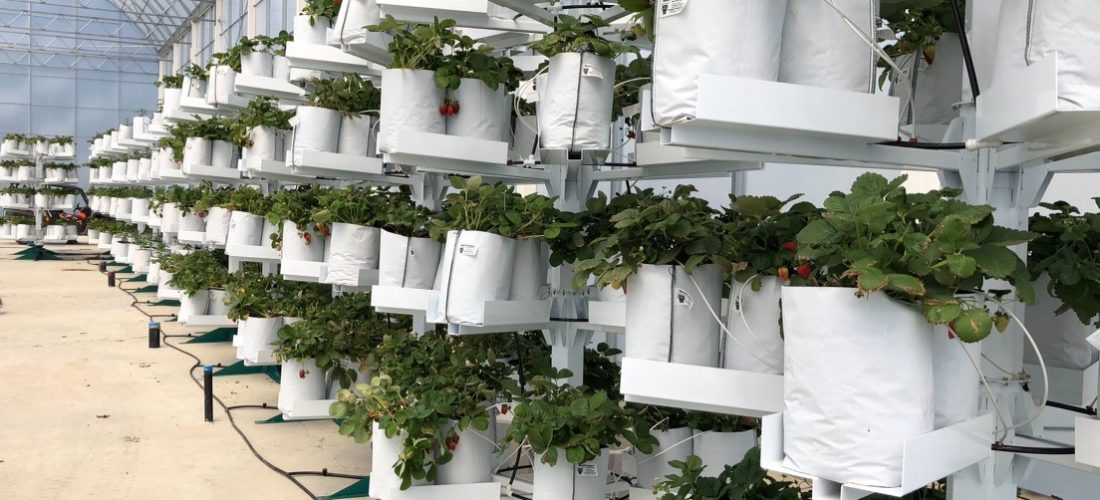 The Rotating Tower
The rotating towers are responsive to the cycle of natural changes of light, the only one of its kind to be designed and built with this capability. The Affinor vertical farming systems are designed to produce a consistent product that is significantly superior in quality, smell, texture, and appearance, and is delivered to the shelf untainted by any form of chemical, pollutant, hormones, gamma radiation or pesticides, whether it is a food product or cannabis. The rotating towers have been specifically designed to increase plant density and overall production within a greenhouse, an indoor growing operation and outdoors. By utilizing vertical space not typically used, Affinor's technology can quadruple production, depending on vertical height.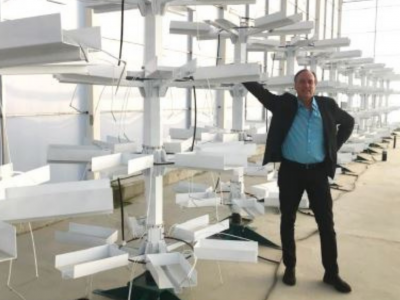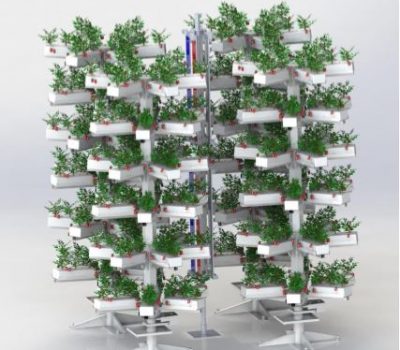 Patents
Affinor holds three patents for vertical farming technology. Two patents are for products are manufactured and a third patent is under R & D.
1) Rotating towers in Canada, US Patent 61/942500, Aruba, and Colombia.
2) Affinor holds a patent for the Hydro tower in Canada, and in the US. US Patent # 186505.
3) An unused patent for a vertical farming racking system, for future R & D, US Patent # 61/592338
Research and Development
Affinor will not be engaging in any additional technology research or development for the foreseeable future. We are fully committed to commercializing our mature vertical farming technology. Affinor will also be leveraging our accumulated expertise and research growing strawberries, romaine lettuce and cannabis. Affinor's cannabis application requires data analytics, genomics and CX research. A full-time horticulturist will work at the new facility to optimize the current technology and help fine tune cannabis growing processes. Craig Farlinger has also designed a cannabis research project that has been reviewed by Health Canada and is ready for submission. This $20,000 research project can provide a unique advantage to Affinor in licensing and genotype selection.
Pictures From Past Research