Affinor is laser focused on building and running its own food growing operations to leverage the cost and quality advantages of its technology. To keep burn rate low, the company has leaned heavily on advisors and external suppliers. Advisory board member, Tom Baumann, has worked directly with CEO Nick Brusatore to select genetics, as well as nursery and soil suppliers. This lean approach necessitated efficient processes and standard operating procedures (SOP) resulting in a disciplined, low-risk cultivation model:
Leading variety seeds are purchased and shipped to Affinor's nursery supplier for germination into seedlings;
Soil is received from a leading supplier
The strawberry plants are repotted, fruited and packaged in Affinor's greenhouse facility.
Affompr is planning to set up a sales division in March 2022 for the Atlantis greenhouse and turn-key technology facilities. Affinor's technology will only be deployed and sold in countries where patent protection has been granted.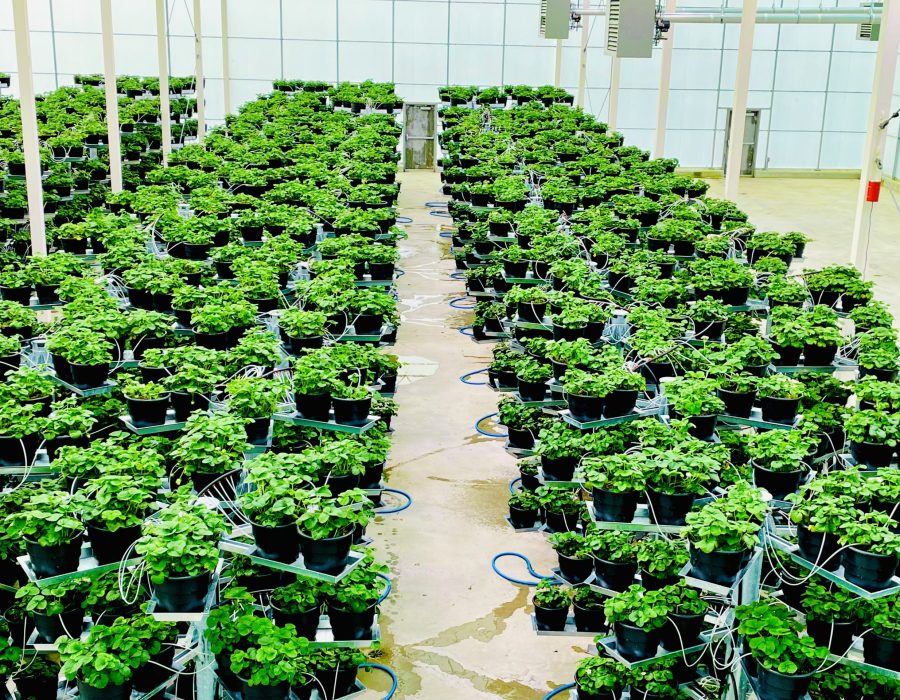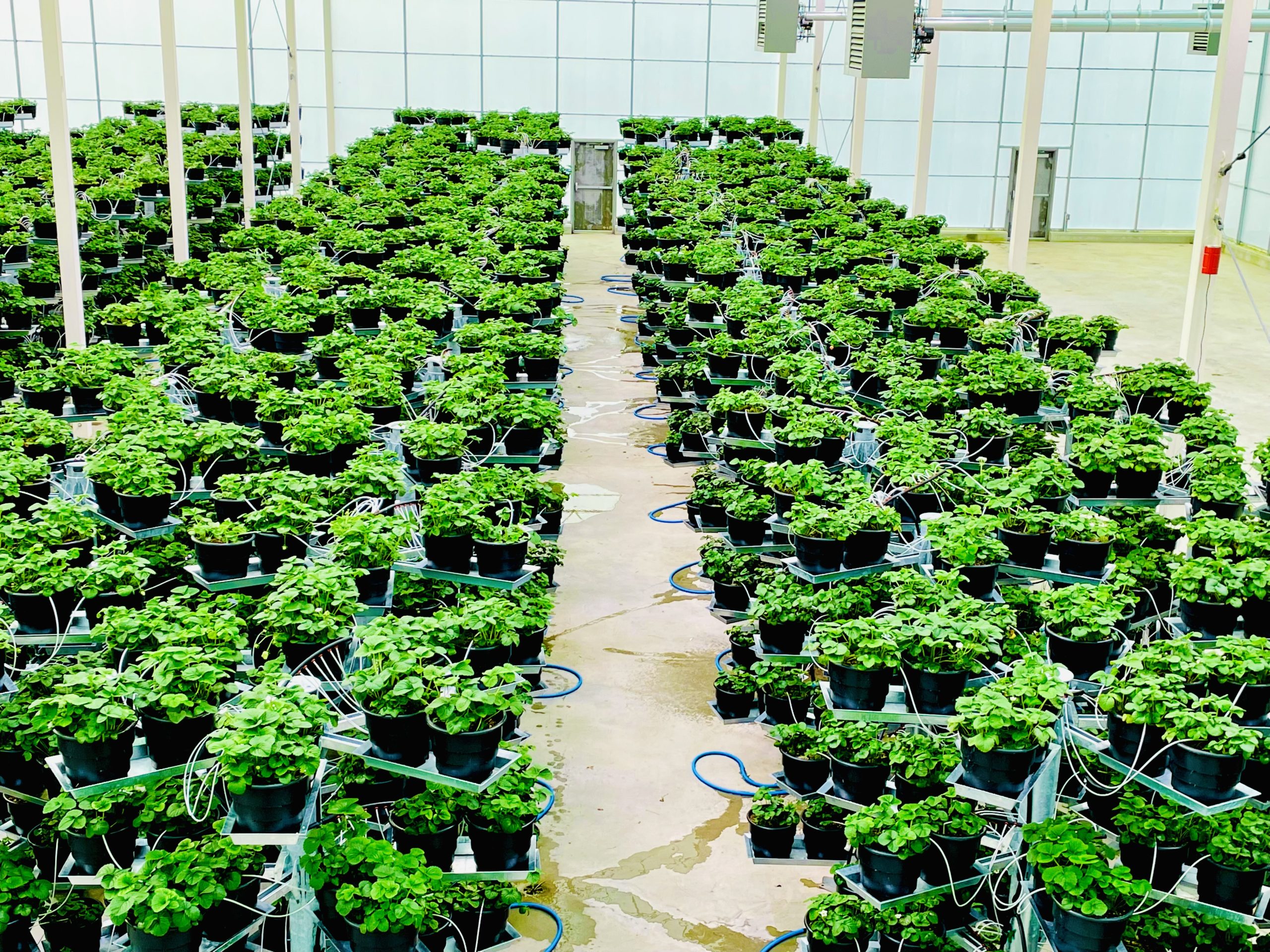 The projected 2023 sales revenue for turnkey growing systems including greenhouse, growing towers, automation and process licensing is $15.3 million with 26.5% net income. The Atlantis greenhouse is expected to contribute another $9.9 million in 2023 at 17.5% net income. Atlantis greenhouse and turnkey system sales use few Affinor employee resources, as suppliers do all the construction and vertical technology manufacturing.
In consultation with financiers, insurers, and other stakeholders, Affinor management, board and consultants have unanimously decided that the company will not grow its own cannabis. Instead, private and public company operators will be authorized for cannabis cultivation using Affinor's greenhouse and turnkey systems.
GROWTH PLAN
STRAWBERRY SCALE UP
Affinor is currently growing strawberries on 4-level towers in its leased 15,000 square foot greenhouse in Abbotsford BC. Affinor's plant science advisor, Tom Baumann, chose to grow the Delizzimo variety of strawberry from The Netherlands. A distribution agreement has been signed with Berrymobile, a local Vancouver BC based distributor to Whole Foods and other grocers. The strawberries are to be sold in grocery stores under Affinor's "Eco-spirit" brand. The first harvest is anticipated in March 2022.
WESTERN CANADA EXPANSION
Upon successful completion of the strawberry production scaleup and new lettuce line commercial pilot, the company has identified partners and farmland in Alberta and Saskatchewan. The 3-year plan is to build out 300,000 square feet of vertical farming facilities in Western Canada growing strawberries, romaine lettuce, kale and spinach.
GREENHOUSE AND VERTICAL GROWING SYSTEMS SALES
Vertical farming systems sales are projected to be $15.3 million in 2023 with 26.5% net income. This represents about 60,000 square feet of vertical farming systems sold at $255/SF.
Atlantis greenhouse sales are projected to be $9.9 million in 2023 with 17.5% net income. This represents about 100,000 square feet of greenhouses sold at $105/SF.
Financial projections for greenhouse and vertical farming systems sales are based on annual 24.4% growth in sales.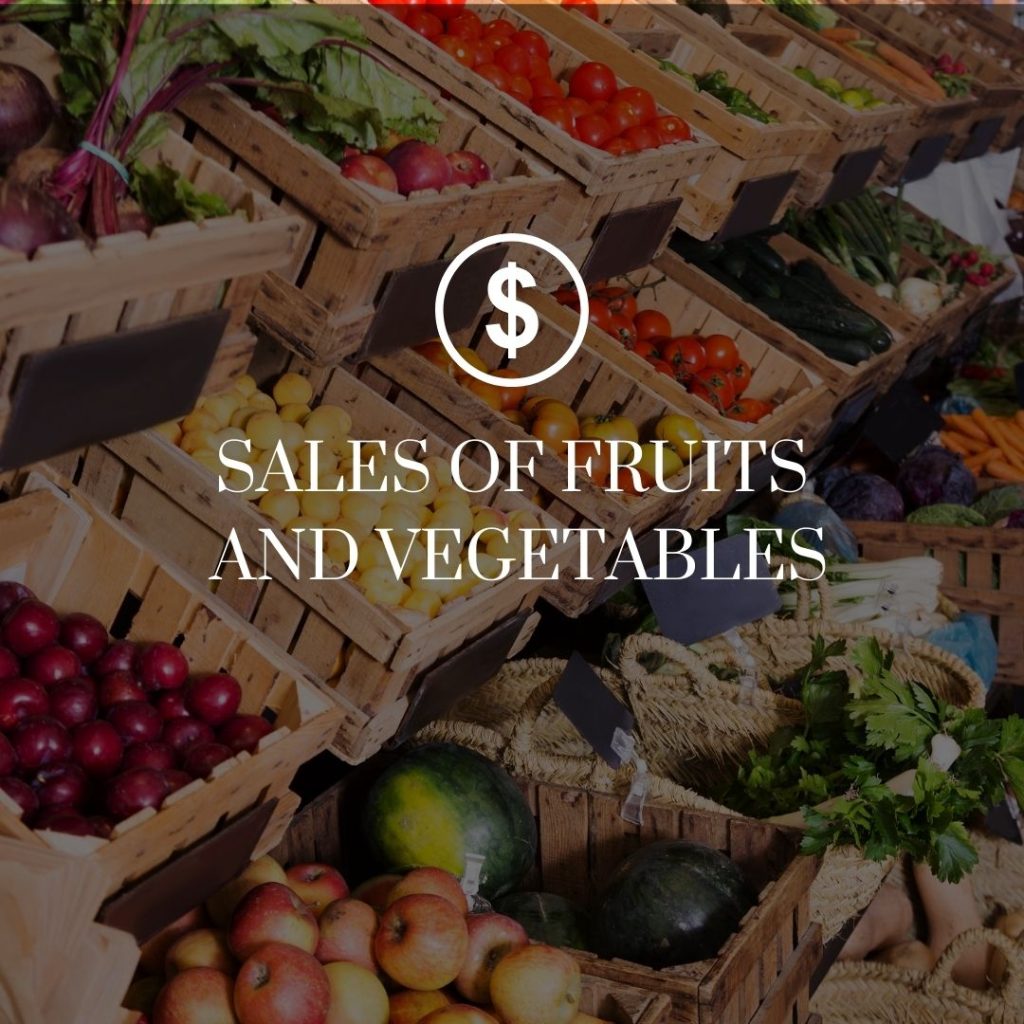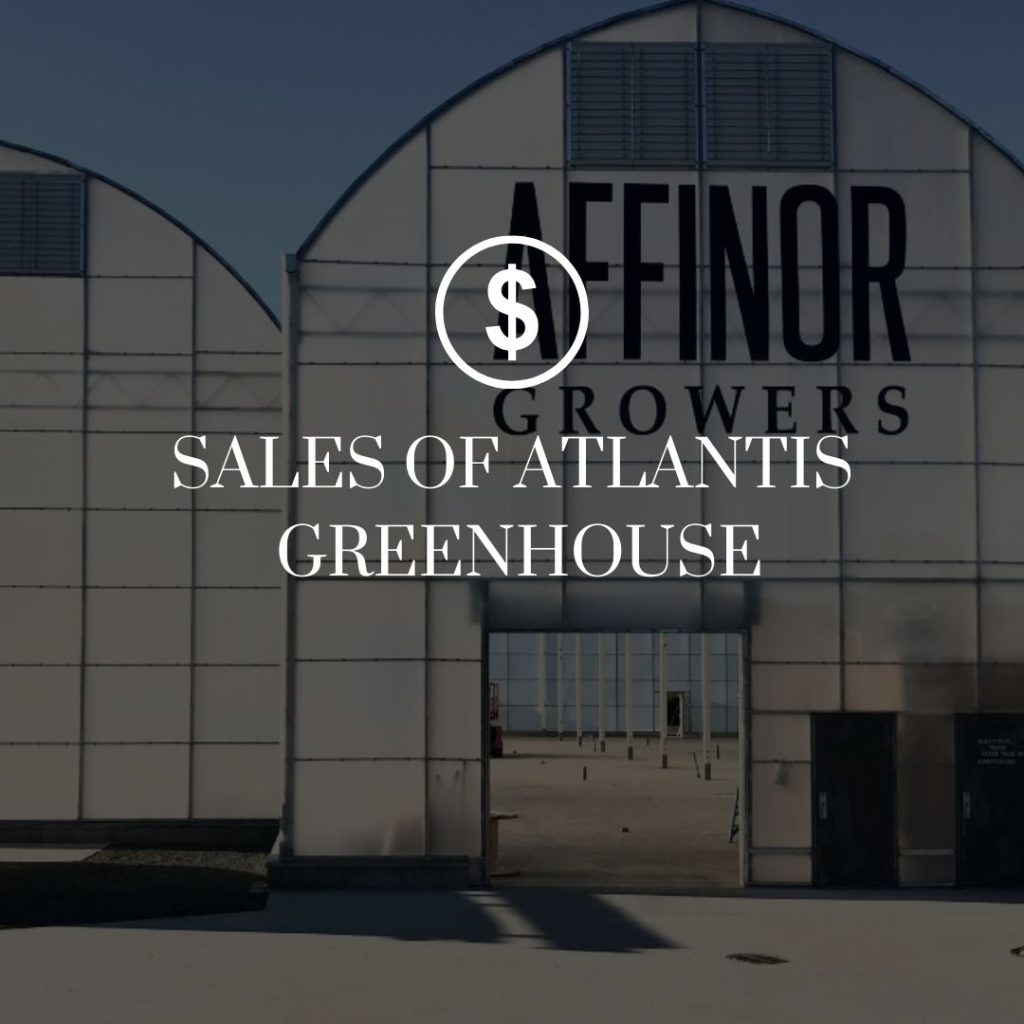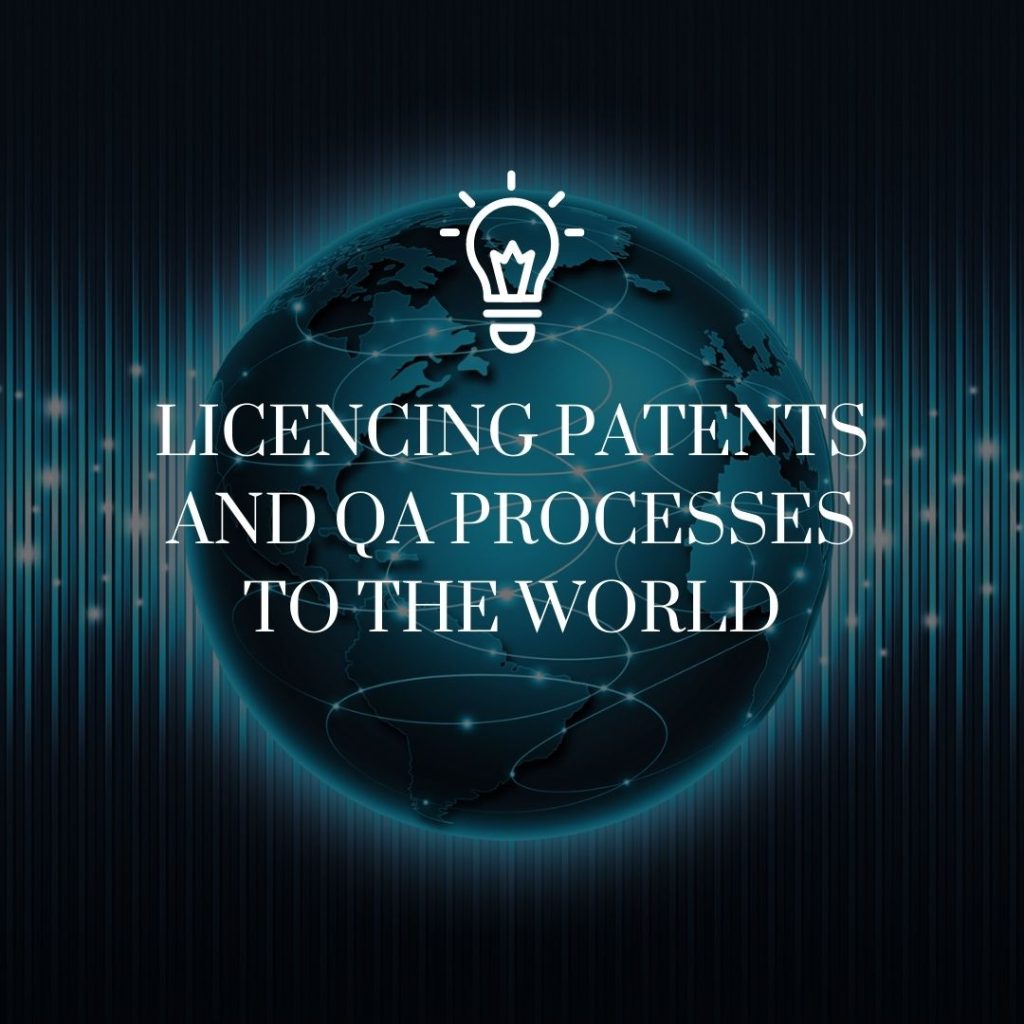 Abbotsford, British Columbia
Affinor is currently growing strawberries at 4 levels in a 15,000 square foot leased greenhouse in Abbotsford BC. The first harvest is expected in March 2022. The premium, soil grown, Delizzimo variety strawberries will be packaged and sold under the company's own "Eco-spirit" brand. Application for organic certification will follow demand.
The company is executing a strawberry production scale-up plan for the Abbotsford property to build an additional 67,000 square feet of 8-level greenhouse facilities (82,000 square feet in total). The company signed a strawberry distribution agreement with Berrymobile on Feb 15, 2022. Berrymobile is a Vancouver-based distribution company which supports and promotes fruit farmers in British Columbia. Berrymobile partners with retailers across major grocery banners in the Lower Mainland.
Unique Value Proposition
Affinor's proprietary vertical growing technology has established manufacturing capacity. The company is ready to immediately scale strawberry growing operations in Abbotsford BC. Affinor's exclusive technology increases quality while reducing cultivation costs. No other vertical technology offers all of the following benefits and advantages;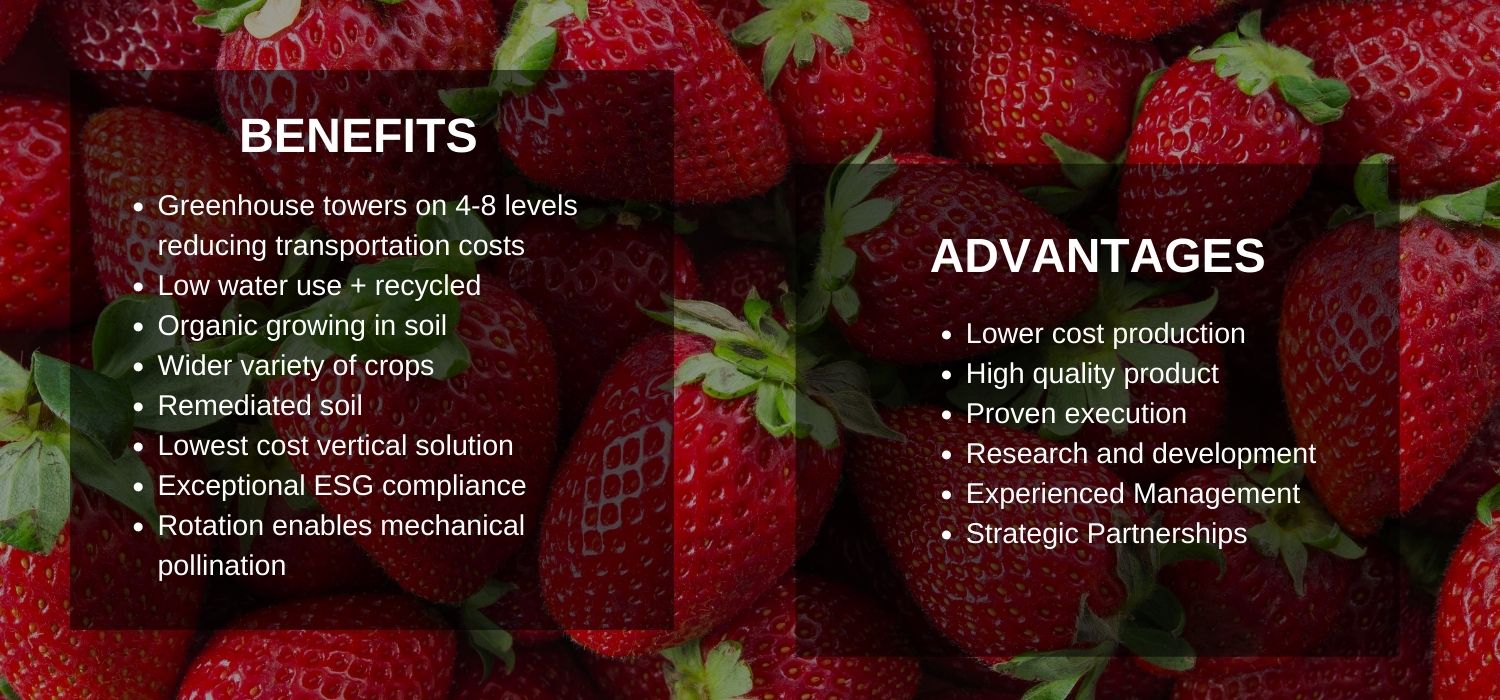 Sustainability
The world's population is expected to grow to almost 10 billion by 2050. It is becoming increasingly difficult to satisfy rising global demand for food in a sustainable manner. Today, 55% of the world's population lives in urban areas, a proportion that is expected to increase to 68% by 2050. In order to meet the fresh food demand of an increasing population, farmers are adopting more advanced farming techniques such as Hydroponics, Aeroponics, Aquaponics, soiled based and other hybrid methods.
Greenhouse vertical farming helps to reduce the carbon footprint seen in traditional farming practices by reducing wasted resources, targeted water application and nutrient use, and elimination of the use of pesticides.
Over 70% of the planet's fresh water supply is used by agriculture. At the current rate of population growth, it is imperative for the agriculture industry to change its approach to water management. Affinor's vertical farming system enables a solution to the global shortage of fresh water as it uses considerably less water than traditional agricultural methods of farming.
Quality
Growing food in soil with pure water and sunlight (supplemented with advanced LED lights) has a taste and quality advantage over hydroponics and aeroponics. The biggest issue for these industrial growers is nutrient toxicity which occurs when plants receive excessive amounts of nutrients as a result of mistakes, water flow and chemical concentration distribution inequalities.
Affinor is at the forefront of the emerging shift toward the production of sustainable fresh produce that is free from pesticides and never exposed to chemicals of any kind. The Company is committed to manufacturing technology for pollutant-free production of food that is fresher, healthier and measurably more nutrient dense than hydroponically grown crops.
organic certification
Affinor will be growing its food according to organic standards, but due to cost will not be applying for organic certification until a certain scale is reached. The company is well situated to fill the need for technologically advanced growing systems capable of achieving organic certification.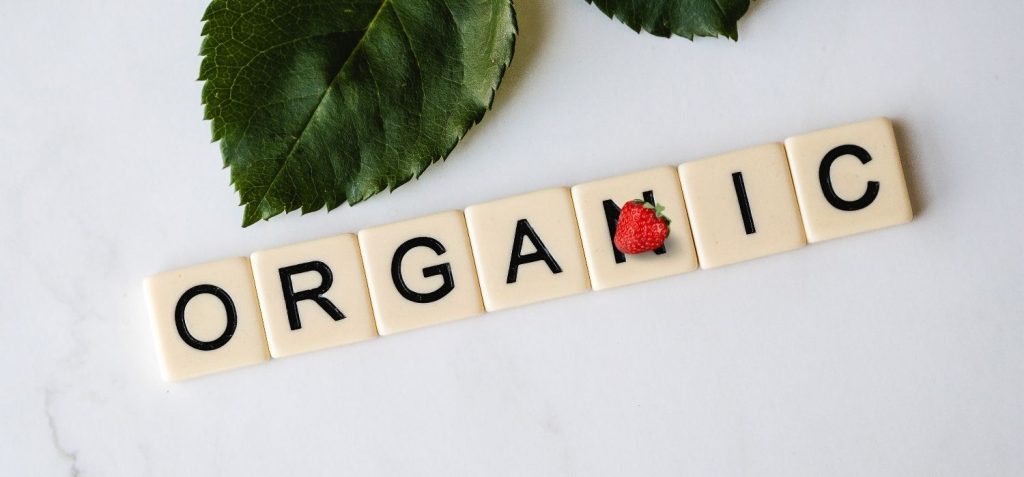 Marketing
AFFINOR'S STRAWBERRY BRAND
Affinor's Eco-spirit strawberry brand is trademark protected. The company intends to use it on all strawberry packaging in order to establish an association with quality.
PRODUCT VALUE
Value is a function of quality, price, and quantity in cannabis and produce. Affinor gets free publicity and will advertise their superior growing systems. The company will mainly use social media to talk about sustainability and reducing the global carbon footprint with a process that is far superior in nutrient content compared to that of competitors.
Important questions that will be reviewed on a continuous basis are as follows:
❖ Has the Company maximized the best distribution channels?
❖ What is Affinor's strategy to grow market share?
❖ Does Affinor have brand awareness and brand preference within the industry?
❖ What has Affinor committed to long-term Brand building?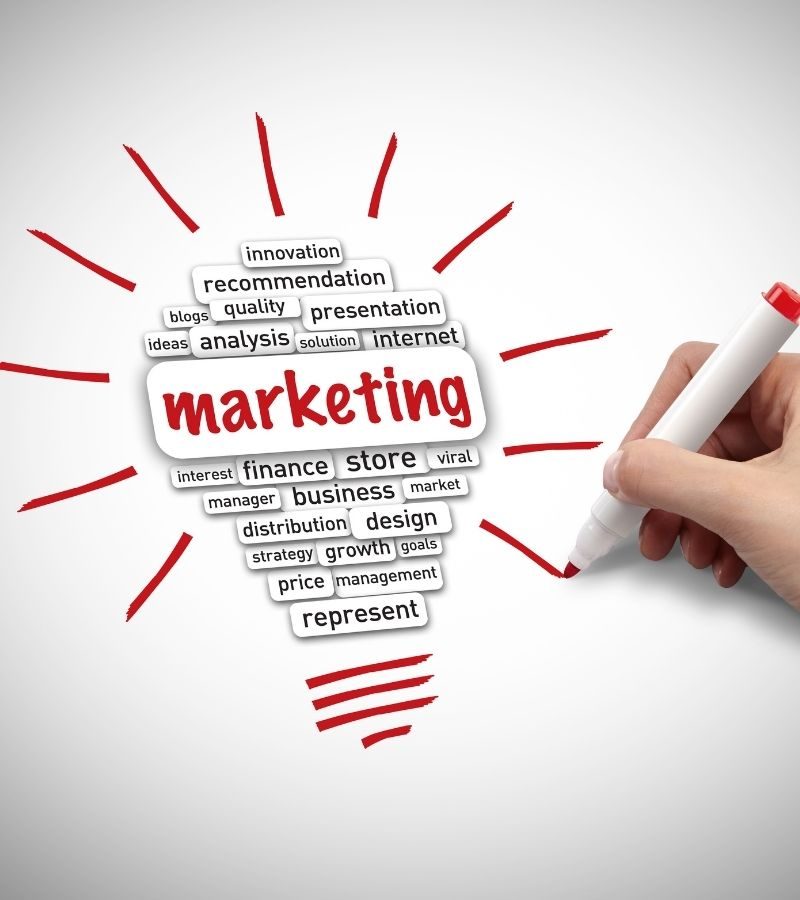 WEB MARKETING
Google, social media and web marketing in general will be a focus of the company instead of mainstream media. The following are the channels that Affinor will use to reach their target markets: Instagram, Facebook, Twitter, LinkedIn, YouTube, Instagram TV, Medium, Quora, Reddit, SoundCloud, and Apple Podcast.
Affinor and subsidiaries will manage their market images through these and other channels, and will provide links to user channels to highlight key information, such as the information below, on their website.
❖ The Company's historical background and dedication to high
quality food, and cannabis products.
❖ Putting names and faces to their business.
❖ Product information.
❖ Offer industry specific information.
❖ Educational information on vertical farming.
❖ Health and wellness information about the benefits of local, sustainable farming and the fresh produce market trend.
sales and distribution
Affinor's chairman and advisory board members have deep experience and connections to food distribution channels in Canada. The company's first distribution agreement with Berrymobile will inform its strategy going forward. Additional food wholesale agreements are being coordinated with a Canadian national distributor. The first harvests of romaine lettuce are expected in Q4 2022. An announcement of distribution agreements will be made before then.